Welcome
Serving Greater Cincinnati and Northern Kentucky Since 1925
Bramel & Ackley, P.S.C. is a local certified public accountant and business advisor firm located in Ft. Wright, Kentucky. Bramel & Ackley, P.S.C. has been serving the Southwest Ohio/Northern Kentucky/Southeast Indiana area since 1925.
Since 1925 our mission has been to provide excellent service when clients honor us with the opportunity to partner with them in achieving their business goals by:
Maintaining the highest standards of quality
Anticipating client needs
Producing efficient results
Responding in a timely manner
On this website, you will find information about our firm, including our list of services. We have also provided you with online resources to assist in the tax process and financial decision-making. These tools include downloadable tax forms and publications, financial calculators, news and links to other useful sites.
We welcome any questions or comments you may have. Feel free to contact us at any time:
Telephone...

(859) 341-6700
Fax...

(859) 578-3542
Email...

info@bramelackley.com

Bramel & Ackley, P.S.C.
1885 Dixie Highway
Suite 310
Fort Wright, Kentucky 41011

You can also send us a message directly through the Contact page of this website .

"In Loving Memory of"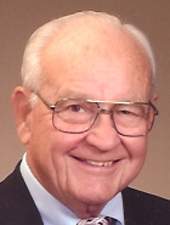 Edward L. Bramel Jr. was so much fun that his great-grandchildren referred to him as "The Cool Grandpa." He was interested in what they were doing and caught up with them on Wednesdays over cheese conies at Skyline Chili.

Upbeat and positive, he always wanted to know about the lives of everyone he knew and always remembered the details, according to his granddaughter Jeannie Berger of Fort Mitchell. But his "family was absolutely his number one priority," Berger said. He "did whatever he could for his kids and grandkids."

Mr. Bramel - the announcer at Beechwood High School's home football games for 30 years - died April 27 at St. Elizabeth Medical Center South in Edgewood. The Fort Mitchell resident was 83.

Mr. Bramel was a retired partner of Bramel & Ackley Certified Public Accountants in Fort Wright.

He served on the Beechwood Board of Education for 24 years and was a founding member of the Beechwood Education Foundation. He last announced the Tigers' games during the 1992 season.

A native of Paris, KY., he was a 1944 graduate of Holmes High School, where he played center and kicker for the state championship football team in 1942. After graduation he joined the Navy and served as a butcher during World War II. After the service he entered the University of Cincinnati, where he received a degree in accounting.

Mr. Bramel was a member of Trinity Episcopal Church in Covington and Fort Mitchell Country Club. He was active with the Boys & Girls Clubs of Greater Cincinnati.

His wife of 44 years, Jane Macklin Bramel, died in 1993.

Survivors include a son, David M. Bramel of Alvaton, KY.; a daughter, Brenda Israel of Fort Mitchell; four grandchildren; and six great-grandchildren.